HPV36K2A000B - Videotec Verso Compact 14" Outdoor Housing, Sunshield, Heater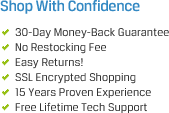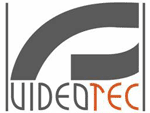 Related Categories
The Videotec HPV36K2A000B Verso Compact is a 14" all polycarbonate security camera housing designed for outdoor all weather surveillance applications. The HPV36K2A000B features a pre-installed sunshield, dual voltage (24VAC or 12VDC) heater, IP66 rating, and a side opening that allows for easy and quick accessibility to the camera, lens, and all internal connections.
The HPV36K2A000B guarantees high impact resistance and 100% weather protection from external agents, UV rays, and extreme cold weather. No other security camera housing solution protects your cameras better in all weather conditions!
The HPV36K2A000B offers numerous mounting bracket options to support various different mounting applications. Cabling Plus offers all the compatible mounting brackets for this housing. See mounting brackets WBJA, WBMA, WBOVA2, WCM3A, WCM5A, WCM4A2, and WFWCA.
Includes: (1) Verso Compact 14" Outdoor Housing with Sunshield & Heater
Includes sunshield
Dual voltage (24VAC or 12VDC) heater
Completely made of polycarbonate
IP66/IP67 (with cable glands or optional sealing rings)
Side opening
Mounting Brackets: WBJA, WBMA, WBOVA2, WCM3A, WCM5A, WCM4A2, WFWCA
Vandal proof protection
Installation with 2 standard cable glands and bracket or with cable management bracket
Part#: HPV36K2A000B