ICCMSCMRH7 - ICC 2 Post Network Equipment Rack, 7 ft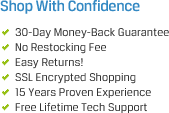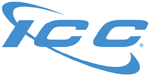 Related Categories
Buy your ICC ICCMSCMRH7 2 Post Cable Management Rack from and Authorized ICC Distributor like Cabling Plus!
The ICC ICCMSCMRH7 standard 7 ft. cable management rack utilizes a hybrid steel construction, making it ideal for use with heavy data or electronic equipment. The ICCMSCMRH7 features integral 6 inch cable channels along both sides of the rack to manage and conceal bulk cables vertically along the inside of the rack. These cable channels save you time and money since they are already integrated into the rack so there is no need to buy separate vertical cable management panels and install them.
The ICCMSCMRH7 network rack includes cable tie anchor points throughout the cable channel to secure cable bundles with Velcro cable ties. It provides 44 rack mount spaces and supports over a 1000 pounds of weight to ensure a professional grade network rack installation.
Use the ICC ICCMSCMRH7 standard 7 ft. cable management rack for supporting any rack-mountable voice, data, audio video, and security products in both residential and commercial network cabling applications. The ICCMSCMRH7i perfect for network rack installation in the home or business!
The ICC ICCMSCMRH72 Post Cable Management Rack Includes: (1) Top Support, (2) Bases, (2) Side Rails, (2) Front Through, (2) Rear Through), (16) Hex Bolts, (16) Hex Nuts, (16) Washers, (40) Pan Head Screws, and Installation Instructions.
Includes: (1) ICCMSCMRH7 2 Post Network Equipment Rack
Designed with aluminum and steel construction
Supports over 75 pounds of equipment
Accommodates virtually all standard 19" rack mount products regardless of their depth and is well suited for areas where floor or wall space is at a premium
Built with cable channels along both sides of the rack to manage and conceal bulk cable vertically along the inside of the rack
44 rack mount space (RMS) marking for easy alignment of equipment when mounting
Used with all of standard rack mount products
Installation instructions included
Includes (25) mounting screws
Part#: ICCMSCMRH7