IC107SACWH - ICC 3.5MM Stereo Audio Keystone Coupler Module, White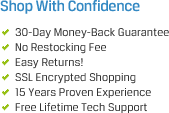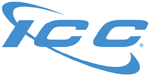 Related Categories
The ICC IC107SACWH 3.5mm Stereo Audio Keystone Coupler Module is a 3.5mm female-to-female coupler that allows installers to connect to headphone, microphone, infrared repeater devices, sound cards, and MP3 players from remote locations. The IC107SACWH functions as a feed through or coupler to extend cable without crimping on connector ends.
This IC107SACWH is intended to provide quick and easy installation. It fits in faceplates, blank patch panels, surface mount boxes, Decorex inserts, configurable mobile patch box and other compatible standard keystone openings.
Once the IC107SACWH 3.5MM Coupler is installed you can then plug a 3.5mm stereo cable in the back, and one in the front. It is perfect for creating 3.5mm outlets in the home and business.
Includes: (1) IC107SACWH 3.5MM Stereo Audio Keystone Coupler Module White
Provides a flexible solution for fiber work area connectivity
Connect to headphone, microphone, infrared repeater devices, HDTV's, sound cards, and MP3 player from remote locations
Easy to install plug and play 3.5mm (1/8") adapter type on front and rear
Fits all standard faceplates and inserts, blank patch panels, and configurable mobile patch box
Part#: IC107SACWH