VDA-12 - Channel Vision 1-In 12-Out AV Baseband Distribution Amplifier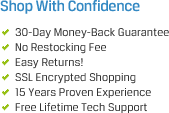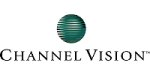 Related Categories
Channel Vision's VDA-12 is an audio and base-band video distribution amplifier. It can expand the RCA output socket of your AV equipment by incorporating an audio input and a video input, which are distributed to twelve audio/video outputs. A built-in clamp circuit was designed to eliminate up; down roll pictures. The VDA-12 offers optimal picture quality with the audio/video cascade outputs that feature automatic video impedance. Overall, the VDA-12 is especially useful for connecting audio/video components to RF modulators or multiple zones.
The Channel Vision VDA-12 1-In 12-Out AV Baseband Distribution Amplifier features audio video input impedance, audio video output impedance, built in clamp circuit, high power output drive stage, and adjustable video gain.
Cabling Plus is an Authorized Stocking Distributor of the entire line of Channel Vision Products.
Includes: (1) VDA-12 1-In 12-Out AV Baseband Distribution Amplifier
17″ Chassis
1 composite and audio input 12 output
High power output drive stage
Video gain adjustable
Built-in clamp circuit
Gold plated RCA socket
Audio
Input Impedance: 20Kohm
Output Impedance: 600 ohms
Gain: 11dB
Freq. Response: 20Hz to 20XHz
Max. Input: 5Vp-p
Max. Output: 4.5Vp-p(4/7x Load)
Power Requirement: AC 110V/60Hz
Power Consumption: 5W (Max.)
Video
Input Impedance: 1K ohms
Output Impedance: 70 0hms
Gain: 6dB
Clamp Capability: 60dB
Freq. Response: 20Hz to 8MHz
Max. Input: 4Vp-p
Max. Output: 1.8Vp-p (75ohms load)
Part#: VDA-12