POE1000IL - Byte Brothers Inline Power Panel Network Cable and POE Tester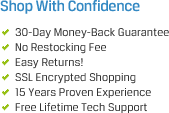 Related Categories
The Byte Brothers POE1000IL Power Panel Cat5e / Cat6 Network Cable and POE Tester allows you to test cables for PoE voltage before you connect network devices to them. It send up to 48 volts of power through CAT5/6 patch cables and then reports information about what type of devices are connected, speed of data connections, and Ethernet pair wiring. The tester reports any "discovery" voltage and can test a PoE injector for full power.
The POE1000IL "inline" feature gathers additional information that is only possible to discover when it is connected in-between 2 network devices. Instead of just seeing individual device speeds, it shows the current "negotiated" data rate between two devices. If PoE is involved, the inline Power Panel passes through the power to the PoE device which is on while being monitored. It also can display the power consumed by the PoE device (in watts).
If you are a network professional that installs, tests, or maintains network devices such as servers, routers, switches, IP cameras, or any other POE related products the Byte Brothers POE1000IL Power Panel and POE tester is a must have device for you!
Includes: (1) Inline Power Panel Network Cable and POE Tester
Two jacks allow PoE power to be passed to the PoE device so it can be tested
Place power panel between two devices, the power draw of the device can be measured in watts
Continuous pair scanning
Reports activity on each pair
Reports device types
Detects telephony wiring
Measures POTS & PoE voltage
PoE power: Volts, watts, cable pair location, end/midspan
Advertised data switch speed (10, 100, 1000 MB/s), duplex
Phones (digital analog)
VoIP phone and IP camera load simulator
Link pulse transmit button
Tone generation
Port beacon, auto shutoff
Part#: POE1000IL