18/2FPLP-SH - 18-2 FPLP Shielded Plenum Fire Alarm Wire, 1000ft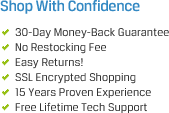 Related Categories
For project pricing and freight quotes on large wire & cable orders please call us now! 1-855-818-5556
This product may be available in one of our regional warehouses. Call us for best shipping option!
The 18/2FPLP is a shielded plenum rated 18 gauge 2 conductor FPLP solid fire alarm wire used for power limited fire alarm and communications applications. It is perfect for wiring fire alarm systems, smoke detectors, and various fire protective circuits in plenum open-air ventilation environments. The plenum rated jacket on the 18-2 fire alarm wire is designed to support building codes that require plenum cabling. It also includes an overall shielding that will protect your signals from any outside interference that could interrupt the integrity of your fire alarm system.
This 18-2 fire alarm wire includes a ripcord, drain wire, plenum jacket, sequential footage markings, and an overall foil shield. It is constructed using 18 gauge solid bare copper conductors and supports 300v operations. 18-2 Shielded FPLP fire alarm wire is common for commercial fire alarm applications.
Our 18-2 FPLP fire alarm wire is manufactured to Type FPLP, NEC Article 760, CUL Type CMP/FT6, and California State Fire Marshal standards. Type FPLP power-limited fire alarm riser cable is listed as being suitable for use in a vertical run in a shaft, from floor to floor, or in a plenum open-air circulation ceiling environments.
Includes: (1) 18-2 FPLP Shielded Plenum Fire Alarm Wire Cable Solid Red 1000ft
1000ft
18 Gauge 2 Conductor Solid
Bare copper conductors with Overall Foil Shield
Low Smoke PVC with ripcord and sequential footage marking
Rated temperature: 60°C
Color Code: Black, Red
Foam Polypropylene insulation
Cabled construction
300V operation
Applications include: Power limited fire alarm and communications cable for riser or non-riser applications.
Used for wiring fire alarm systems, smoke detectors, signaling, and fire protective circuits
Approvals: UL Type FPLP, NEC Article 760, CUL Type CMP/FT6, California State Fire Marshal
Part#: SCP-18/2FPLP-SH