ICRDSDPA10 - ICC 8 Port Cat5e Data Module for ICC Mini Distribution Center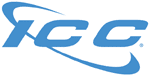 Related Categories
The ICC ICRDSDPA10 is an 8 Port Cat5e Data Module designed for use with the ICC Mini Distribution Center. The non-bridged 8-port module supports up to 8 CAT 5e data lines. A simple tab and screw mounting system holds the module firmly in position while allowing for right or left side mounting. The front mounted 110 punch-down terminals allow for termination while the module is mounted.
The ICRDSDPA10 is designed to exceed ANSI/TIA/EIA-568-B.2 Category 5e connecting hardware requirements. It is perfect for small residential and commercial data cabling applications. 
The ICRDSDPA10 is designed specifically for the ICC ICRDSMMB03 Mini Distribution Center. It requires the use of a switch or hub to distribute broadband to multiple locations.
Includes: (1) ICRDSDPA10 8 Port Cat5e Data Module for ICC Mini Distribution Center
Designed to support up to 8 Category 5e data lines
Wiring in accordance to T-568-A for residential use
Exceeds ANSI/TIA/EIA-568-B.2 Category 5e connecting hardware requirements
Fit all ICRDSMMB03 mini distribution center, can also be wall mounted
UL Listed 
Part#: ICRDSDPA10