DVR-LB2 - VMP Digital Video Recorder (DVR) Lock Box with Fan & IR Window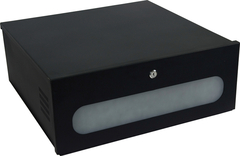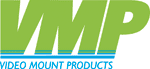 Related Categories
The VMP DVR-LB2 is a DVR lock box designed to protect and secure your surveillance DVR from theft or damage. Once you install your video recorder in the DVR lock box you can simply close the front hinged door and lock it! The DVR-LB2 features a built in fan, interlocking lift off lid, key locked hinged door, and a front window that allows you to pass IR signals.
The DVR-LB2 is the ideal DVR lock box for both residential and commercial surveillance applications. The front smoked Plexiglas window allows you to manage and make changes on the DVR without having to open the lock box. This insures consistency by allowing you to always keep the box locked.
With the DVR-LB2 DVR lock box you have the ability to use it as a standalone unit, or you can wall mount it. For wall mount applications we recommend you use the VMP DVR-WA wall mount arms.
Includes: (1) DVR-LB2 DVR Lock Box Lock Box with Fan & IR Window
Interior dimensions 21" W x 21" D x 8" H
Window dimensions are 18" W x 3" H
Window will pass IR signals
Vented and includes fan for additional ventilation
Interlocking lift off lid
Key locked hinged front door
Black static resistant powder coat finish
Part#: DVR-LB2
---
Related Products